Contact Us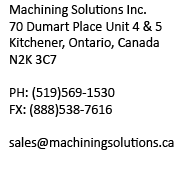 Graphite Properties

Graphite is characterised as organic and synthetic. Natural graphite comes from mining. The refined graphite contains carbon, sulfur, SiO2 and Ash. The crystallizing quality of graphite is determined by the higher content of carbon, and more the lubricity and resistance to oxidation. Synthetic graphite is sintered from high temperature and has extremely high carbon content of up to 99.5-99.9%, and is thus very good as a lubricant.

Investment Advisor - Durham Region, ON
Licensed Investment Advisor and Certified Financial Planning Specialist for your personal investment, retirement and portfolio needs serving Durham Region, ON.
CBC News
The latest news from across Canada and around the world.
tamarvacations.com
Tamars secluded island location on Lake Temagami South Arm in Temagami offers an ideal escape for fishermen, naturalists, canoeist, boating or outdoor enthusiasts. Tamar Vacations rents housekeeping cottages, boats and houseboats throughout the Temagami summer season at affordable rates!