Contact Us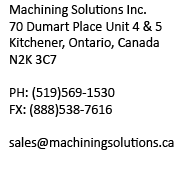 Graphite Information
Graphite is a polymorph of the element carbon. Diamond is another polymorph. The two share the same chemistry, carbon, but have very different structures and very different properties.
• Diamond is the hardest mineral known to man, Graphite is one of the softest.
• Diamond is an excellent electrical insulator, Graphite is a good conductor of electricity.
• Diamond is the ultimate abrasive, Graphite is a very good lubricant.
• Diamond is usually transparent, Graphite is opaque.
• Diamond crystallizes in the Isometric system and graphite crystallizes in the hexagonal system.


www.saringer.com
The Benepod is designed to help reduce your dependence on traditional forms of pain medication by engaging your bodies natural abilities to heal itself and fight pain.
Digital Culture
Mashable is the largest independent online news site dedicated to covering digital culture, social media and technology. With more than 20 million unique ...
evanchangfamilylaw.ca
Separation and family law lawyer in Milton Ontario including criminal law matters serving Toronto and the GTA including Halton and Peel.
www.aristapools.com
We understand that finding the best swimming pool builder can make the difference between having an amazing addition to your home or having a swimming pool that doesn't live up to your expectations.
www.team-sports.net
Sports equipment for teams, clubs, home, schools, P.E.
frequencyrising.com/royal-rife-machine.htm
What is a Royal Rife machine? See and compare Rife machines here. Know what to look for in a Royal Rife machine. Improve your health and well being, starting today.
shutterbooth.com/austin/
Your photo / video booth in Austin Texas, great for weddings, retirement parties, other events.
Roger E. Hayes Attorney and Counselor At Law Dallas
Dallas criminal defense attorney Roger E. Haynes. 3500 Maple, Ste. 400 Dallas, TX 75219. 14+ yrs exp. Highly respected, aggressive Dallas criminal defense lawyer. Former Dallas County Felony Trial Prosecutor.
In Dallas call them at 972-660-4055
Dallas-Fort Worth mover. DFW movers. Dallas-Fort Worth moving company. Statewide, local movers. Hawk Moving: 3102 Maple Ave #400 Dallas 75201 - 972-660-4055 (or) 777 Main #600 Fort Worth 76102 - 817-540-3135
Watauga contact (817) 605-8949 for Hamms Tires
Hamm's Tire Dallas, TX: all major tire brands and sizes. New and used tires and custom wheels Dallas, Texas. Family owned, 20+ yrs exp. Cheap prices, discount tires Dallas, Texas.